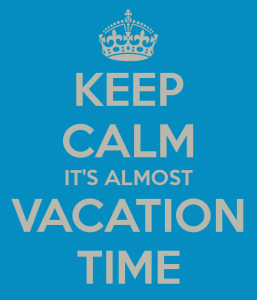 Let the craziness begin! We have arrived at that frantic stretch between Thanksgiving break and the winter break when the days begin to blur and the number of "extra" appointments/meetings/special holiday events and causes for disruption increase exponentially. Just enough time to complete a unit's worth of material if we are lucky and having a good day and the weather gods smile down upon us and do not deliver any of that fluffy white stuff from the sky. Sounds like a perfect time to add one more thing to your plate…a December edition of the Friday 4!
Consider this week's items an early holiday gift from me to you! Unwrap and enjoy. P.S. Please feel free to regift any of the items with a family member who does not regularly get the Friday 4!
Enjoy and hang in there…vacation is only a few weeks away!