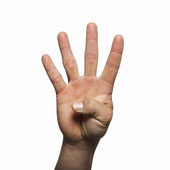 Even when you are pretty sure a snow day is coming, nothing beats the feeling of getting up a little later in the morning, slowly eating your breakfast and lingering over the newspaper knowing that you do not have to be somewhere in the immediate future. In my house, snow days are a mix of shoveling snow, hauling fire wood, taking the dogs out to play in the snow and laying around catching up on reading or my Words with Friends games (I only have 13 active games going at the moment).
This week's Friday 4 is a collection of items that are good for snow day reading, more reflective and thought-provoking than technical and practical. Throw another log on the fire and enjoy!
Enjoy the rest of the snow if you are in New England!